Welcome
Dear Friends and Colleagues,
Greetings from Palermo!
We are writing to let you know, old and new friends, about plans for the upcoming "Twelfth International Conference on Drosophila Heterochromatin", 2015.
We feel this meeting very special because it will be held 25 years after the first one!
As already anticipated during the last meeting, we are organizing the next meeting in Palermo, the chief town of Sicily and one of the most famous cities of southern Italy.

The meeting will begin on May 24th and finish on May 30th, 2015.
The meeting site has a large space for posters and an auditorium that can comfortably accommodate more than 100 people. Thus, in addition to the platform speakers we welcome applications from other scientists, including your postdocs and graduate students, to attend the meeting and present a poster. Please forward this letter to anyone you think would be interested in coming.
We will continue with a feature introduced at the past meetings; inclusion of eminent researchers studying heterochromatin in other organisms. The interactions among researchers working in different organisms, with different experimental approaches was a bit of "salt" that contributed to the notable success of our conference.
As always, in addition to the scientific sessions, we will take advantage of the special traditions and sites that this area of Italy has to offer. The meeting will be held at the "Palazzo Steri" of Palermo University.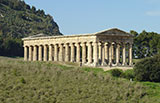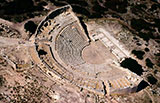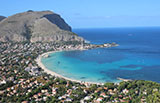 Among the extra-meeting activities, we will be given round trip along the lovely coast of Sicily and along gorgeous archaeological sites.
It looks like prices will be almost the same as last meeting. Soon, we will send, along with a preliminary program, the meeting web site with the complete list of prices for the different hotel categories and the modalities of payment.
Monia and Federico will take care of the social and practical aspects of the meeting organization also in Palermo.
We are sure that, given the perfect setting and the continuous exciting progress being made in the study of heterochromatin, we will once again have a particularly enjoyable and productive meeting.
We need to know as soon as possible whether you plan on attending, and how many students and postdocs you think may accompany you. Your responses are important so that we can block an appropriate number of hotel space for us.
For any question, you can ask by e-mail us or Monia and Federico: